Book A RIDE

WITH US

RIDEY

TAXI
Are You New To The Fargo, Bismarck Or Moorhead Areas And Looking For A Taxi Ride From Your Hotel To The Meeting Avenue? Whether you're headed to work, the airport, or out on the town, We Connect You with a reliable ride in minutes. Request A Ride And Get Picked Up By The Best In Minutes.
WHY YOU SHOULD
CHOOSE US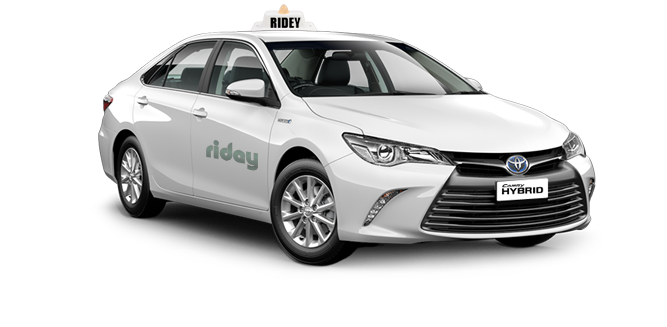 All Vehicle Are Non-Smoking Vehicle.Ridey Provides insurance policies With leading insurance carriers to provide various coverages including: commercial auto liability insurance up to $1M per occurrence and coverage for bodily injury caused by uninsured/underinsured motorists when you are engaged in ride.The above coverage may be modified to comply with local regulations or state laws.
We Use The Latest Navigation Apps.

Your driver knows exactly where You Are And Where To Go.

Courteous And Efficient Staff.

All Staff And Driver Undergo A DMV check, Plus A National And County Background Check.

We're Local.

We Know Almost Every Street In The City.
We Don't Throw Unpleasant Surprises.

Get Accurate Quotes With No Surprise Charges When You Call Or Book Via APP.

We're Available 24x7.

Total Customer Satisfaction Is What We Care About. And To That End, We Ensure We Are The Most Popular Choice For All Our Customers.

RIDEY

App Download

Download App Free and Say Good Bye to Cash Transactions
Get $50 Credit When You Download RIDEY APP and Get $5 Off Your First 10 Rides", When you're ready to go, set your pickup location and tap Request. If you want to know about how much your trip will cost, tap Fare Estimate.
Once you enter the address or name of your destination, you'll see the route your driver will take as well as your ETA. No need to give directions.